Welcome To Bloor West Smiles Dental
A healthy, beautiful smile is possible at any age. Your family deserves the very best comprehensive, state-of-the-art oral health care.
Choosing the right team of dentists
prevents you from having to drive all over the city and bounce between multiple dental practices. Instead, you can entrust your smiles to a friendly, experienced team that offers everything you need in one convenient location in the heart of Bloor West Village.
Where It's All About You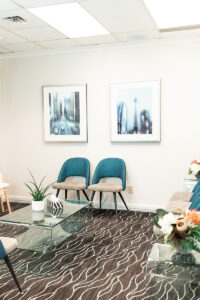 With over 25 years of practicing dentistry in the same location, the community we share with our patients has shaped a place where people feel welcomed and valued. It is our devotion to our patients' overall health and the use of modern dental techniques and technologies that allows us to continue to provide an exceptional dental care experience in Bloor West Village and the Greater Toronto Area. Led by principal dentist Dr. Alexandre Kostirko and his team of dental professionals, Bloor West Smiles Dental takes a personalized approach to dental treatment where we take care to get to know our patients and their individual dental concerns. We believe that developing long-term relationships with our patients is key to providing for their long-term dental health. You can trust we will treat you in the same manner.
Comprehensive Family Dentistry
Bloor West Smiles Dental is a patient-focused general and family dentistry provider that also prides itself on providing advanced comprehensive care solutions for patients. The team of dental experts at Bloor West Smiles Dental offer a complete range of dental services which include
restorative dentistry
,
cosmetic dentistry
,
check-ups and teeth cleaning
,
root canal treatment
,
dental implants
,
Invisalign clear braces
, oral surgery, conscious oral sedation and dentures, to meet our patients' diverse needs . This means that our clinic offers dental care to every member of your family, regardless of their age and dental health. Our years of clinical experience allows us to recognize that the degree of dental attention required often differs between children, teens and seniors and that is what makes our clinic a great starting point for your entire family's overall dental health.
Let Us Give You Something to Smile About!
We understand the importance of making our patients feel welcome and relaxed and we also know that the key to any successful relationship is good communication. At Bloor West Smiles Dental, we make it our top priority to ensure that our patients understand their current oral condition and the details about any recommended treatments. We are committed to providing comprehensive family dental care and smile-enhancing dentistry. We are confident in our ability to do so because we have the proven track record over the course of our 25 years of dedicated service to our loyal patients. Creating healthy, natural , beautiful smiles is our expertise and we take our job very seriously and we are here for you as your dental health partners. Bloor West Smiles Dental is welcoming new patients from Toronto, Etobicoke and the Greater Toronto area. Our dedicated team of professionals is available to assist you with any questions or concerns. Contact us today if you have any inquiry regarding your dental health or if you would like to just simply drop in and meet with us in person for a tour of our clinic.
Local Dental Office for Your Oral Health
Whether you need to book a visit for your child, a consult about getting braces or implants, a dramatic smile makeover, or anything in between, you can find friendly and convenient dental care right here in West Toronto. After all, your teeth deserve to be cared for by experienced professionals, and who could do that better than a team of dentists that have more than 30 years of experience? Feel confident with professionals who are committed to ongoing education and providing new methods of treatment so that you and your family get the very best care possible! Be sure to ask about your treatment guarantee that's included with all dental services.
Dentistry With A Personal Touch
At Bloor West Smiles Dental, we provide a complete range of dental services to meet the unique oral health needs of our community – and a friendly smile when you walk through the door